Due to sustained blowing and drifting snow and continued snow accumulations coupled with below zero wind chill …. We will close the south route bus run again tomorrow morning. Families should expect calls from their driver this evening. Thank you to the Coyote school family for your patience and we keep safety first.

Monday evening…. 7:20 pm After visiting with Greg this evening his assessment of road conditions on the south route this evening where he travels is poor. Road conditions are poor and snow is expected to pick up at or around 10:00 a.m. Tues morning and continue steady throughout the day in the Hays- Lodgepole - South area continuing road accumulation throughout the school day. The decision is to cancel the south run tomorrow for risk/safety purposes. Students will be excused from attendance for the day. At present …. the West route will still operate. You will be updated if that changes. Presently the morning conditions and commute on the hi-line / hwy 2 appear open and Route pick ups will be as normal. We'll provide notification if conditions change.

Basketball Weekly Note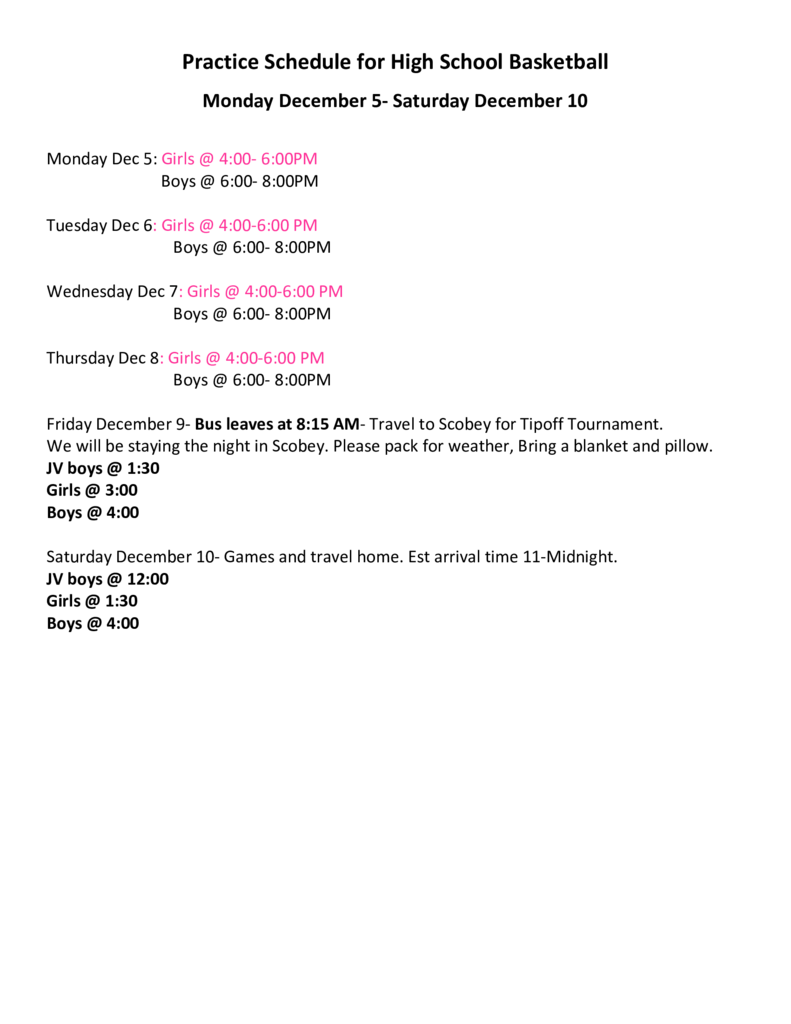 Basketball Picture Order Form--- These will be sent home with your child today. Pictures are tomorrow at 2 PM. Thanks.. Please Contact Lynn if you have any questions about the form. Her number is provided.

High School Basketball Pictures will be Wednesday November 30 @ 2:00PM

Basketball practice will be changing to 2 hour blocks of practice. Here is the updated schedule. Today- Monday will stay the same Change will occur on Tuesday November 29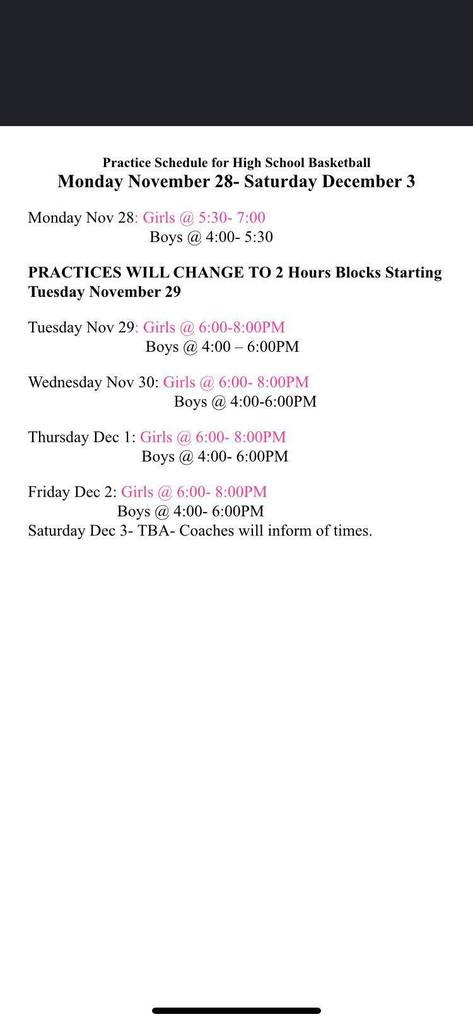 High School Practice and Game Schedule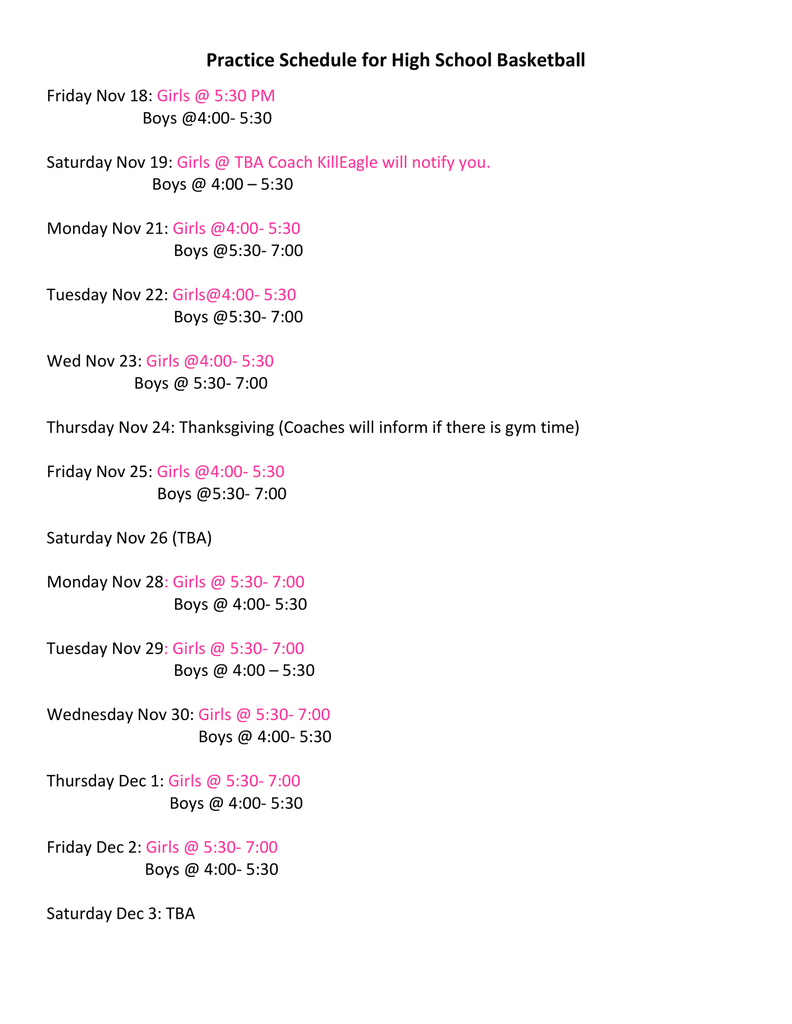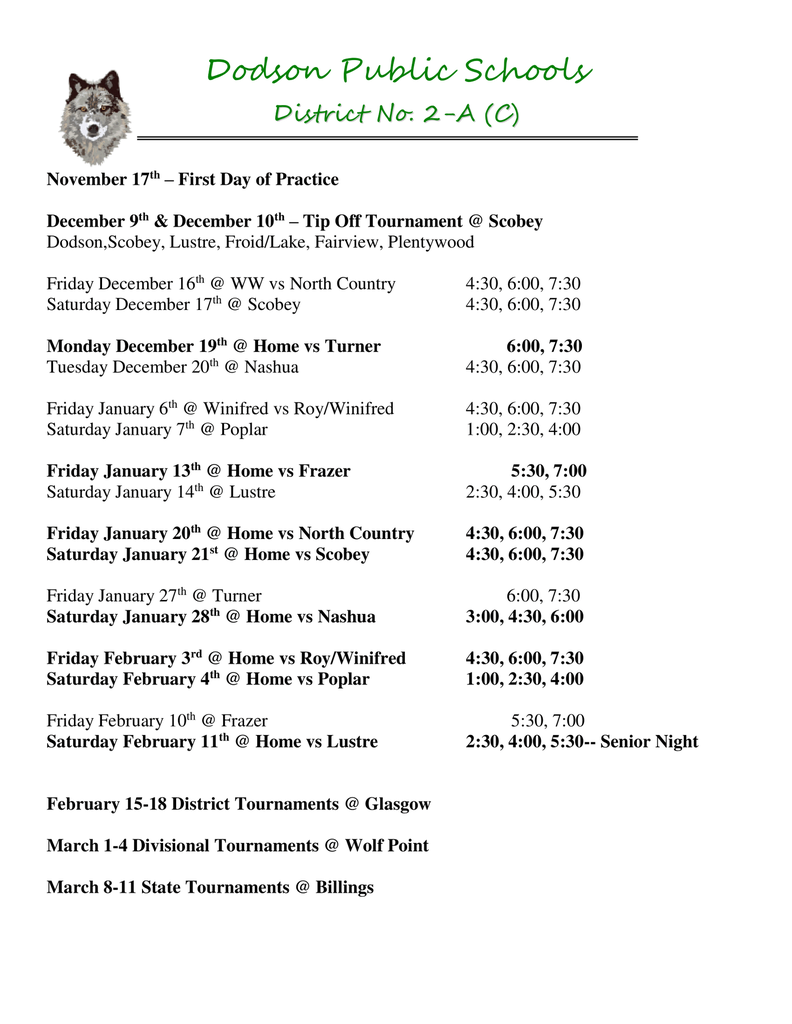 Our Dodson Jamboree Coyotes are this year's district jamboree champions!! Congratulations and way to go boys!!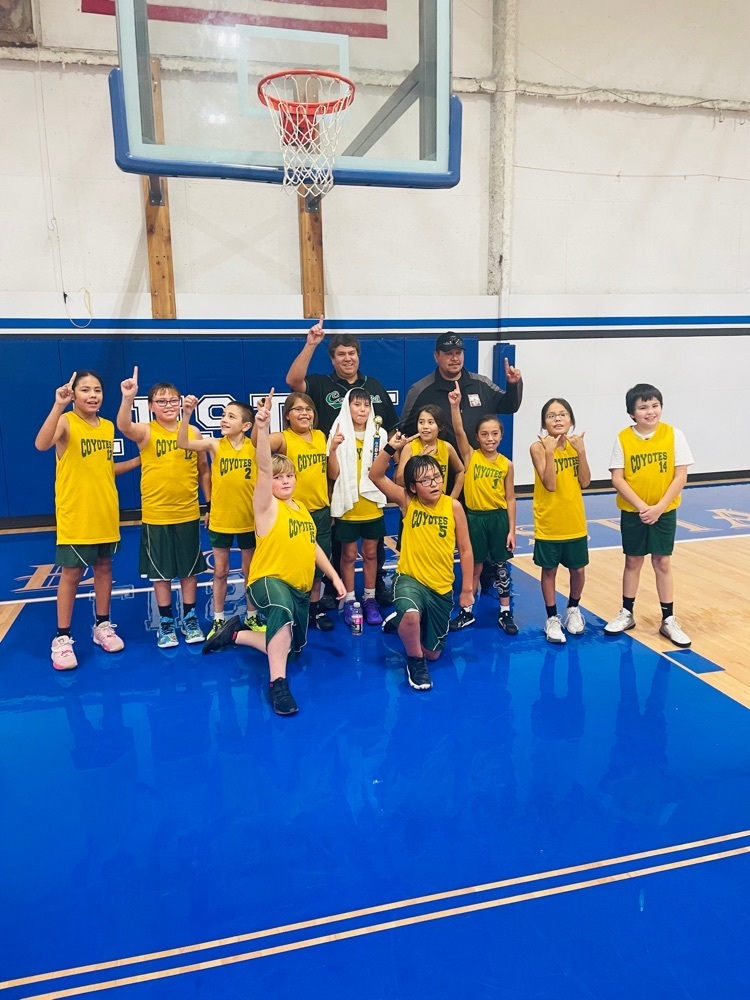 Don't forget...There will be a MANDATORY parent/guardian/athlete meeting November 17@ 6:30 PM for all that would like to participate in high school basketball. If you cannot be there for your child, please message the coach. Clayton KillEagle-Girls-406-303-1637 Skip Cole-Boys- 406-390-4382 Tianna Bloomer-Co/AD-Girls406-291-3608

Thanksgiving and Veterans Dinner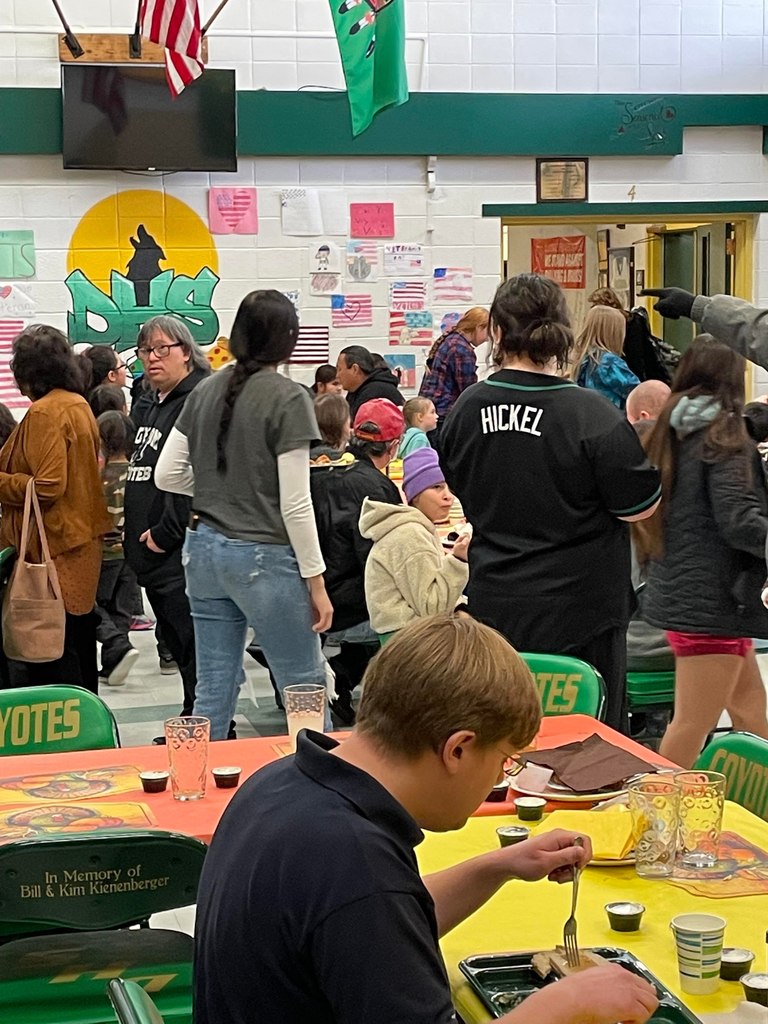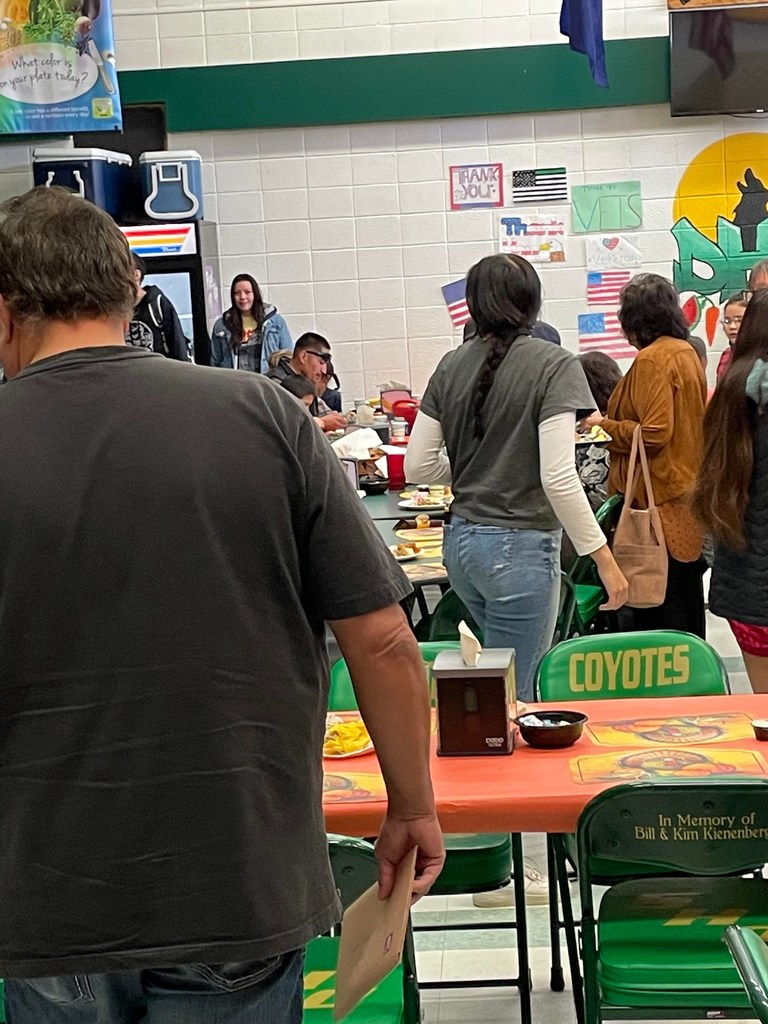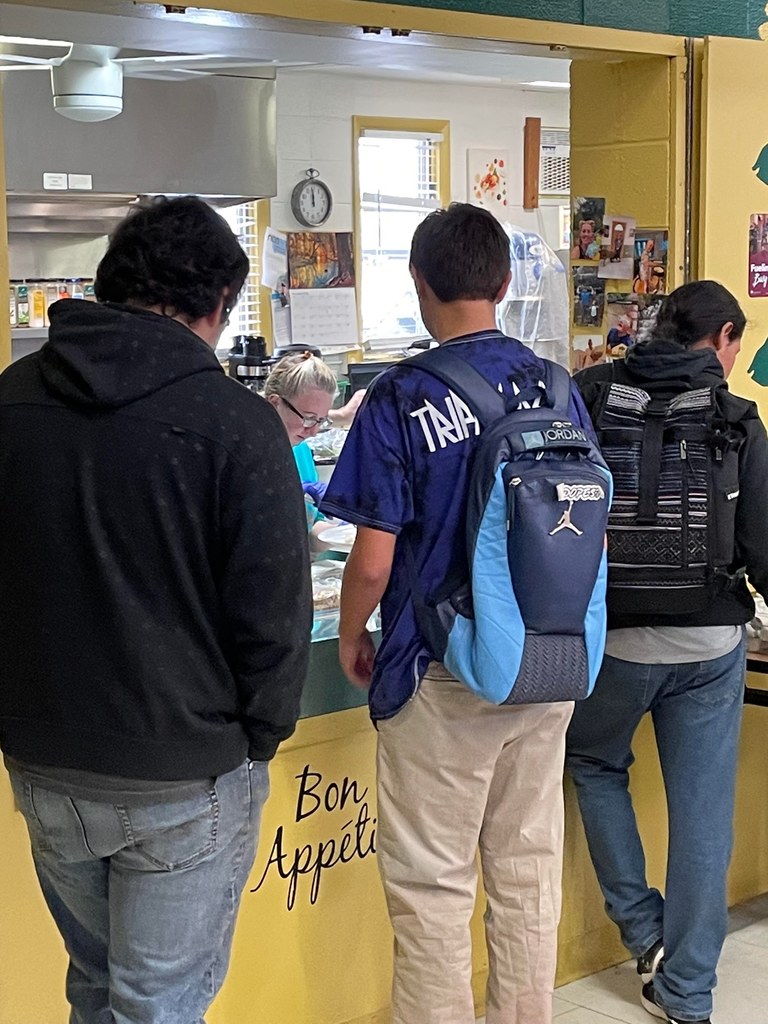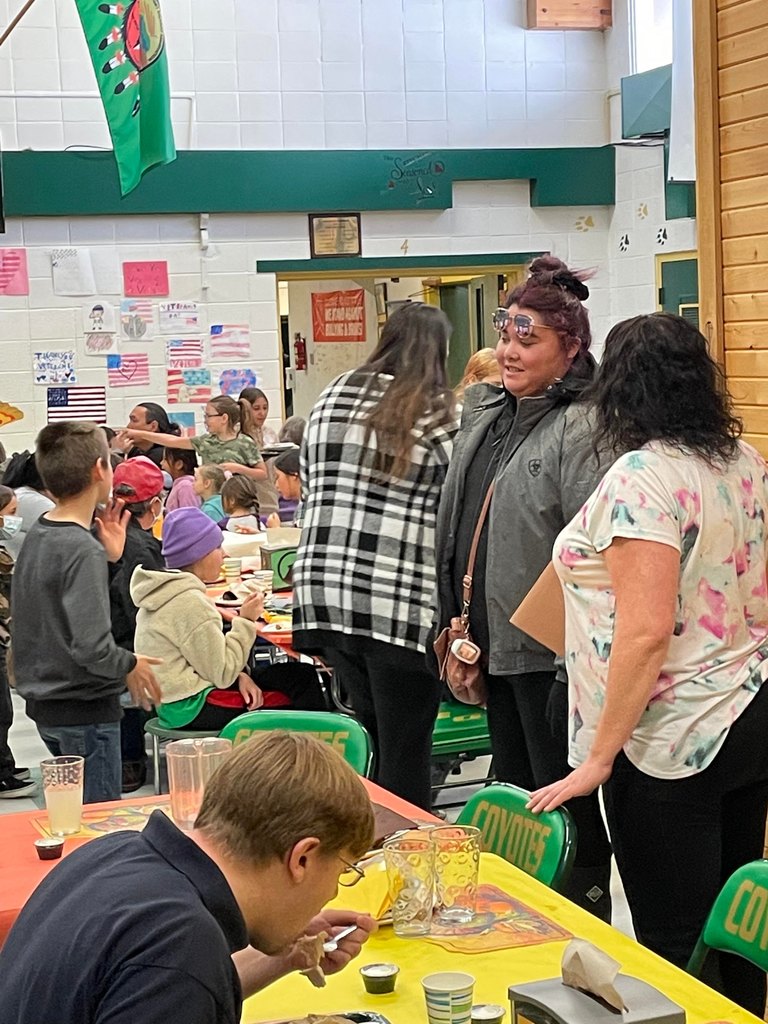 Don't forget we are having a community Thanksgiving/Veterans Day feed today from 11:00-1:00!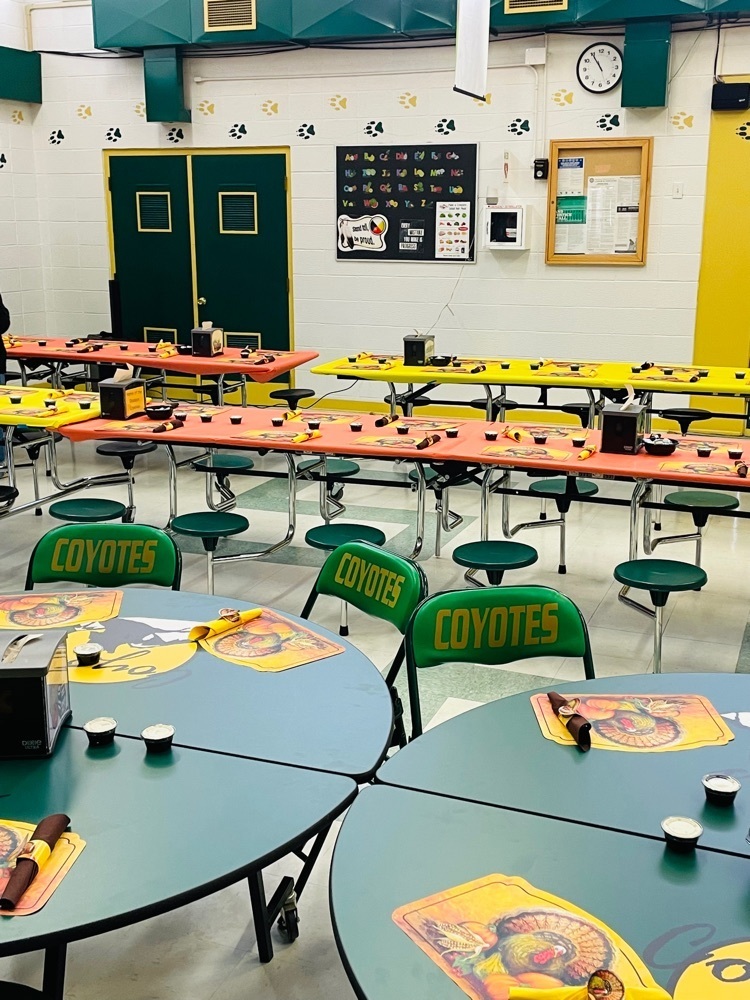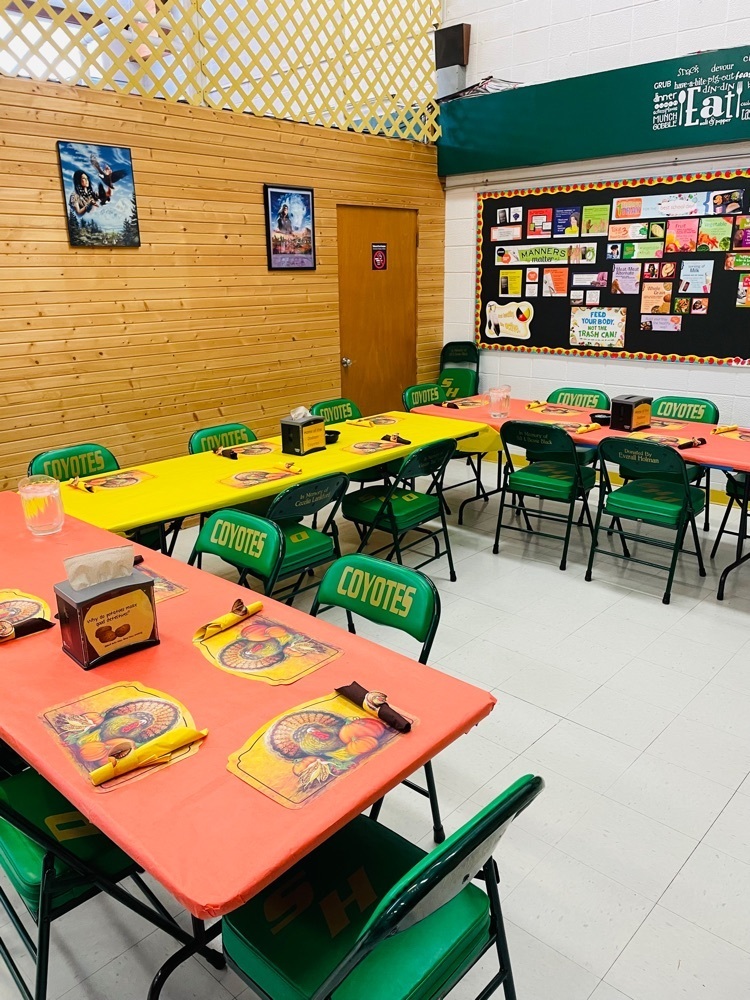 High School Basketball Tip Off Tournament in Scobey Information.

Jamboree Basketball Tournament Information for Saturday November 19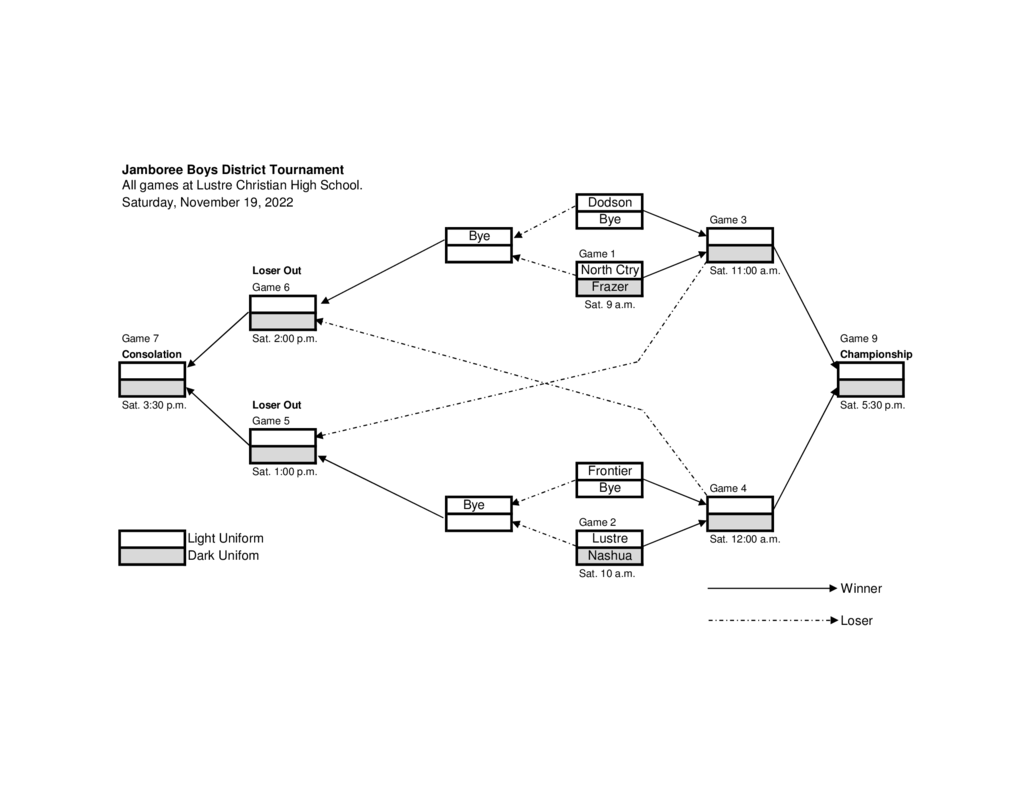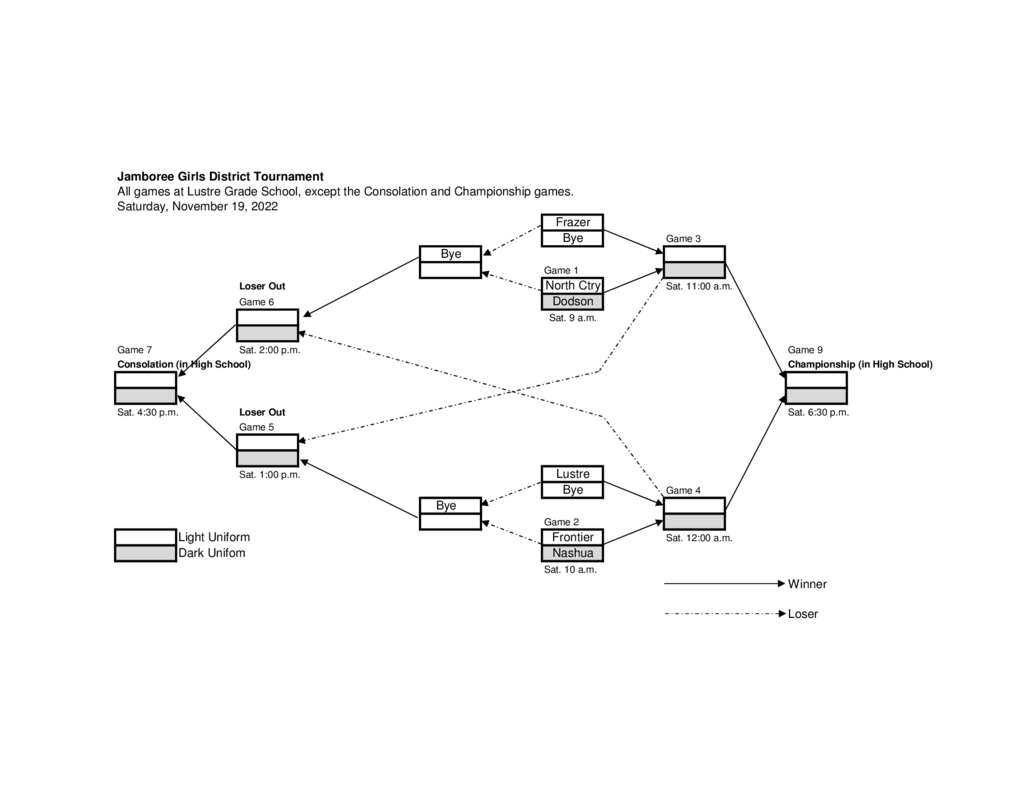 Junior High Basketball Tournament Information for Friday November 18.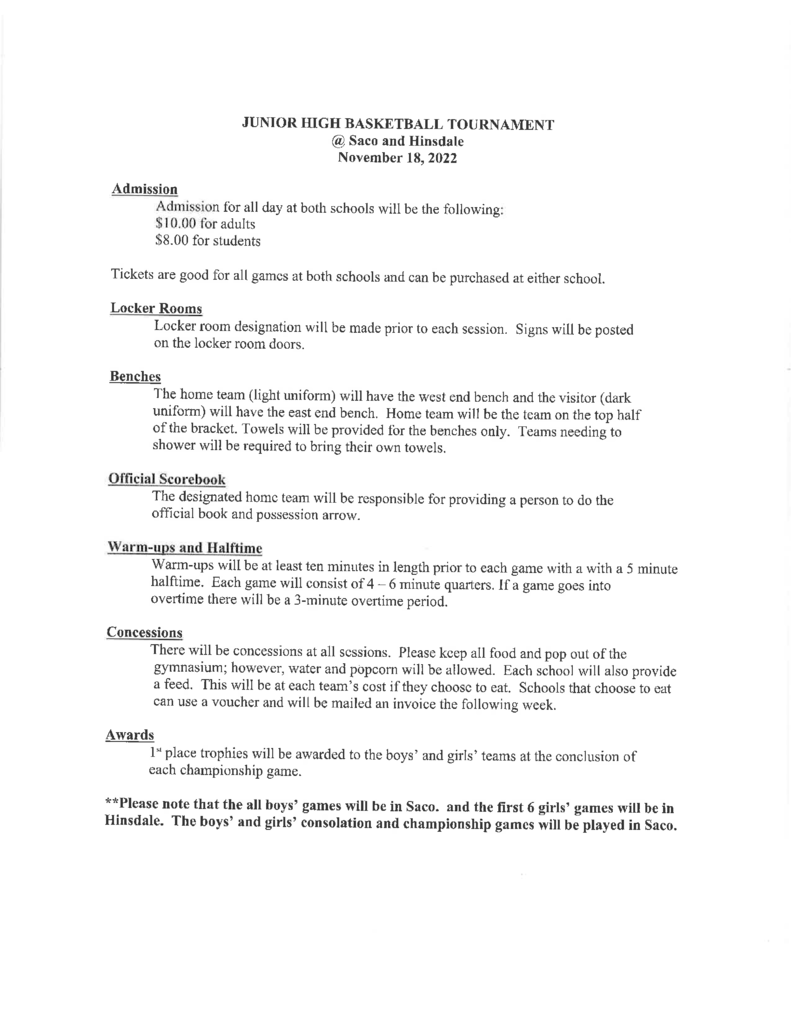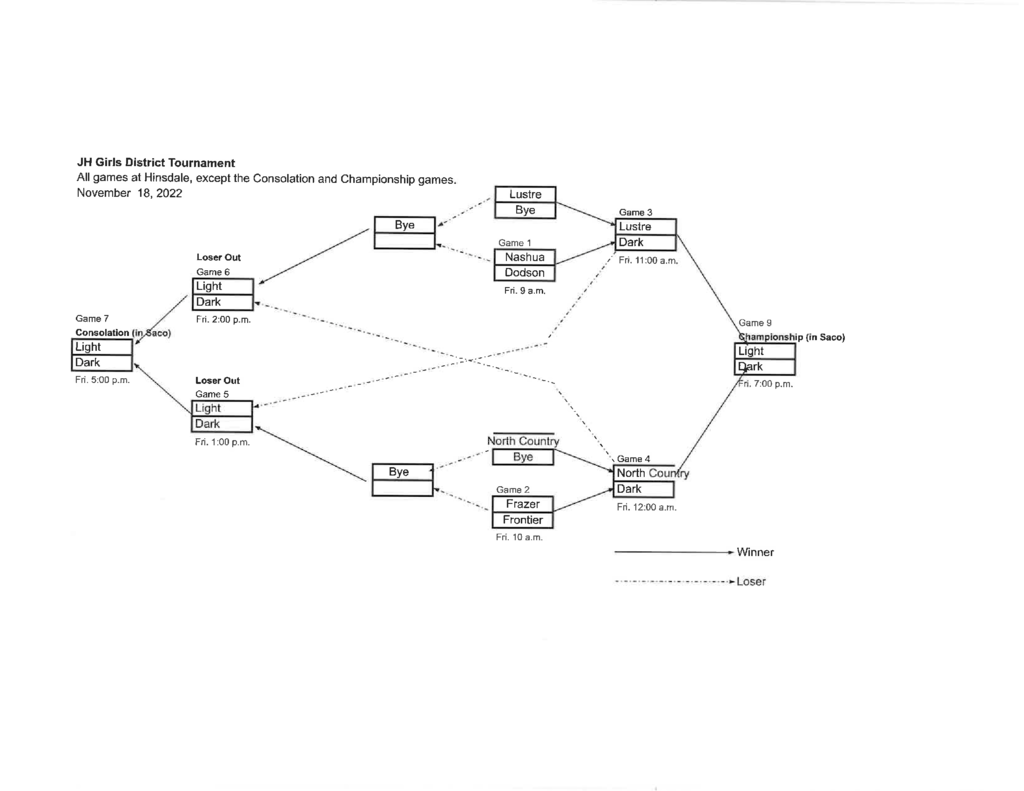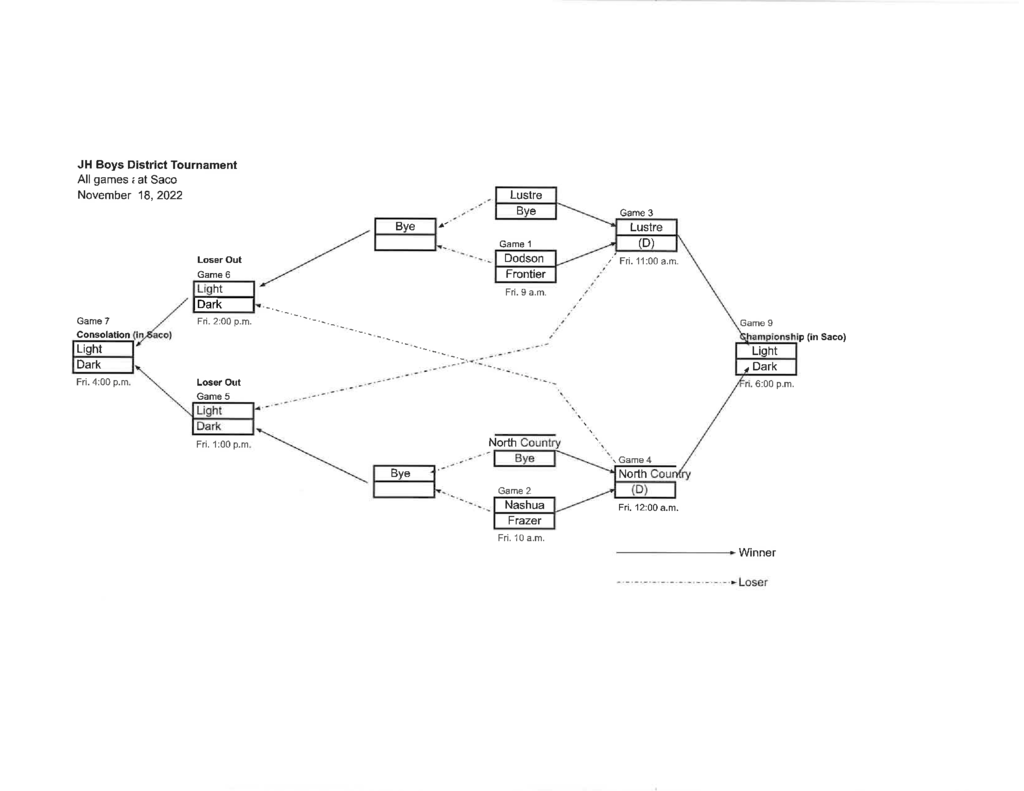 The Thanksgiving/ Veteran Dinner will be held on Wednesday November 16. 11:00AM to 1:00 PM.

Weekly Note


October Students of the Month. Way to go!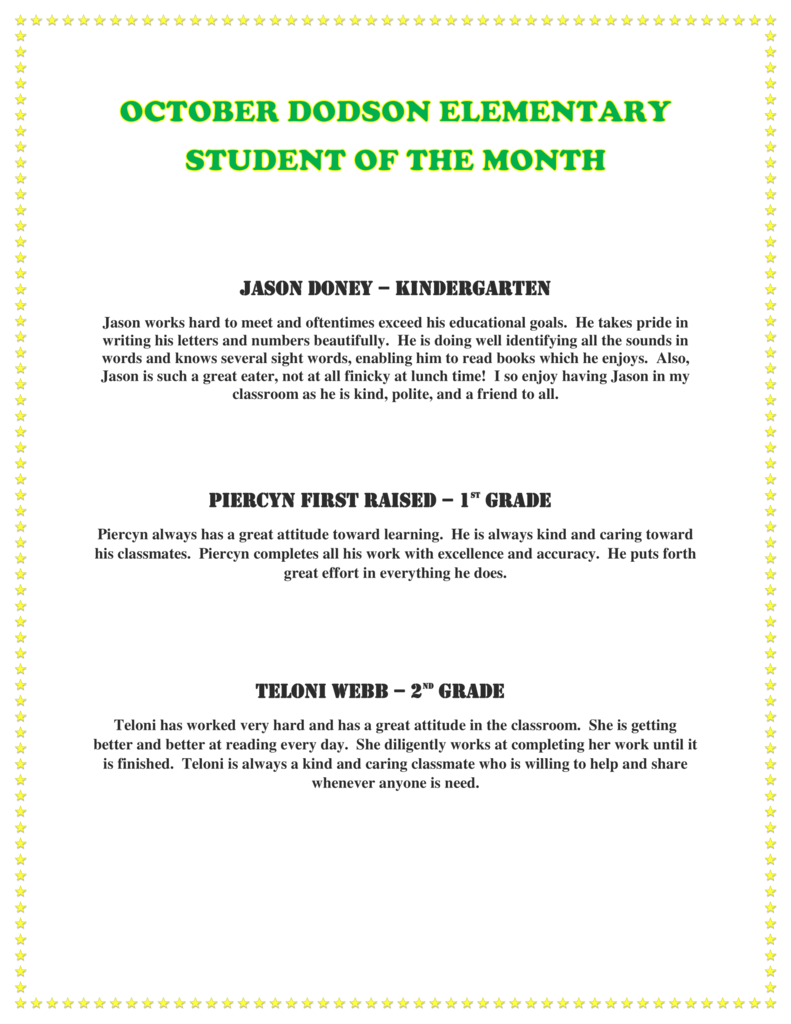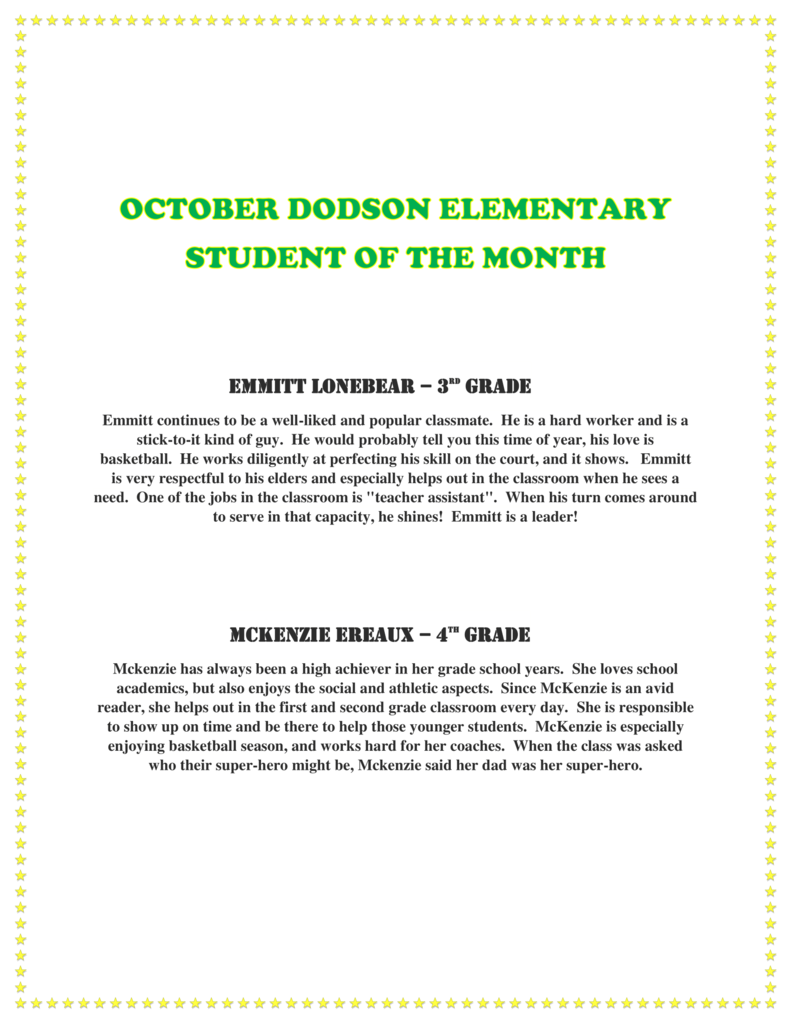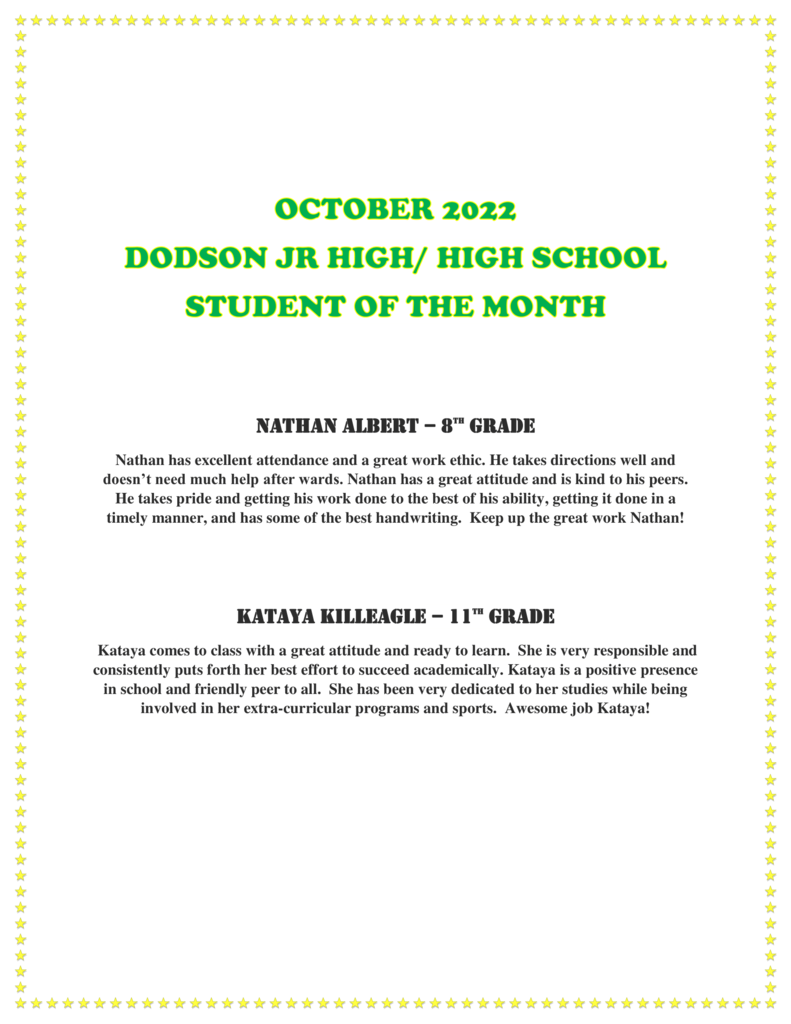 Don't Forget Turkey Bingo is at 2PM today at the Dodson School Cafeteria

Due to frigid weather and road conditions, Frontier will not be traveling to Dodson today. The games have been CANCELED for Friday November 11th. Stay Warm

JH and Jamboree practice for both girls and boys has been CANCELED for Thursday November 10th. Stay warm out there.