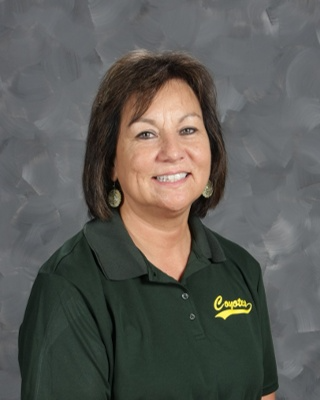 Title: 7-12 Science
Email: Click to send email
I am married to Steve Hopkins. We have three children: Jennifer, Steven Jr., and Nicholas. We also have three grandchildren: Ireland, Sebastian, and Xavier.
I started working full time at Dodson School in 2003 while I finished my teaching degree. I now have an Associate's Degree in Allied Health from Fort Belknap College, A Bachelor's in Biology from MSU Northern, and a Bachelor's in Secondary Education – Broad field Science from MSU Northern.
I graduated from DHS in 1981, my father, Frank Cole graduated from Dodson, my three children graduated from Dodson, and my two of my five grandchildren are now going to Dodson. My oldest granddaughter Ireland was the first 4th generation graduate from DHS in 2021 I teach 7-12 Science, I am the Athletic Director, Student Council Advisor, and Indian Club Advisor. I enjoy my students, my co-workers, my parents/guardians and my administration and school board. My classroom is more than a group of students who happen to be in the same place at the same time. My classroom is a society of people who communicate with each other, pursue common goals, and follow rules of order. My philosophy is "kids don't care how much you know until they know how much you care".